_____________________________________
Colorado Marriage Licences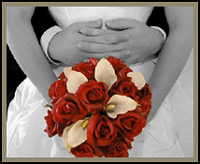 Colorado Marriage Licence Requirements:
      ::  
Fee: $30 total - cash only
      ::  
Both parties over 18 years of age (ages 16 and 17 with parental consent)
      ::  
Both parties must apply in person to the County Clerk & Recorder's office
      ::  
Acceptable forms for proof of age: 
drivers licence, passport, visa, birth certificate, military ID, or state issued ID card. 
      ::  
Details and proof of dissolution of a prior marriage or union must be provided to the Clerk.
Many county offices now have the marriage licence applications available online, which can be filled out prior to visiting the county clerk's office.
      ::  
Licence may be used for 35 days from date of issue
      ::  
Licence may be used anywhere within Colorado
Colorado County Clerk & Recorders:
_____________________________________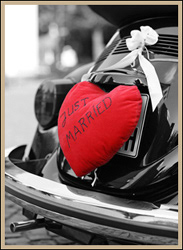 TIP:     

Order extra certified copies of your marriage certificate for agencies that require originals before allowing you to change your name on documents, such as the Department of Motor Vehicles.
      ::  

Request a new Social Security card or cards reflecting the name change. Call the Social Security Administration at (800) 772-1213 to obtain forms and instructions.
      ::  
Make an appointment to visit the Department of Motor Vehicles for a new driver's licence. Ask in advance which documents you'll need to bring in order to certify the validity of your name change.
      ::  
Obtain and complete a Passport Amendment/Validation Application. Send this along with appropriate fees, your current passport(s), and a certified documentation of your name change (such as a certified copy of a marriage certificate or court papers) to the nearest passport agency.
      ::  
Change the name on your bank account(s) and request new debit and credit cards, and also contact any credit bureaus with your new name.
      ::  
Order replacements for checks, business cards, credit cards, investments and other documents that contain your old name.
      ::  
Call employers and schools (if you are a student) to let them know your new name, and ask them to change it in their records.
      ::  
Change your name on your car registration, with your insurance (health, auto, home or renters', disability and life) and mortgage companies, and with your frequent-flier programs.
      ::  
Contact the post office, utility companies, and registrar of voters.
      ::  
Advise your gym, library, membership organisations, and others of your new name.
      ::  
Make the announcement to friends and family (ideally to your in-laws first), using stationery or thank-you cards with your new name printed on them, or order name-change cards designed for such an occasion.
_____________________________________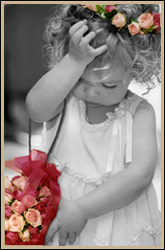 _____________________________________
"Thank you so much for creating such a perfect ceremony! Craig and I loved every second of it and it couldn't have been more perfect and suitable for us. You have a great personality and we are so happy you were a part of our special day! Thanks again!" 

Tiffany & Craig
_____________________________________
_____________________________________
"We can't say enough thanks for the wonderful ceremony you gave us. We loved everything! All our guests are still telling us how fun the ceremony was and they loved your accent too!" 
_____________________________________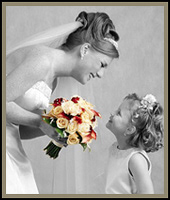 _____________________________________