____________________________________________________________________________
____________________________________________________________________________
____________________________________________________________________________
Hitched In The Highlands 3
I had the pleasure of joining 2012's winners of the Hitched In The Highlands Race To The Altar, Meg & Drew, in marriage. I love this couple! Their joy and affection for each other comes shining through their faces, and all the images the photographer and videographer captured of them.
____________________________________________________________________________
Wish Upon A Wedding
Reverend Kim performed the first Colorado chapter Wish Upon A Wedding for Dominique Dean and Myles Stockwell on June 12th, 2011.
____________________________________________________________________________
"Thank you, thank you, thank you! For everything! Being so helpful & kind during the planning process, keeping me calm before the ceremony, helping us with our lost license, and of course, the most beautiful & heartfelt wedding ceremony EVER! Our guests are still talking about, and tearing up over how personal and perfect the ceremony was for us. You really gave us our dream wedding!"
"What can we say? We hit the jackpot with you as our officiant and we are so very grateful to you for being a part of our wedding. Thank you for taking the time to personalise our ceremony and for making it so special to us. We love having a copy of the ceremony text and will treasure it for years to come!"
"It was the best wedding we've ever been to - I'm so glad it was OURS!"
"There are no words to express our gratitude to you for our wedding. At first we thought it was just going to be the same-old-same-old that we'd seen at everybody else's weddings, but you changed all that! All of the options & ideas you gave us let us put "us" into our wedding and our ceremony was just perfect!"
"Thank you once again for being our wedding officiant. You did such a wonderful job capturing who we are together and all our family and friends told us they thought it was so beautiful. Thanks for all your help and your kindness, and also thank you for the moving moment for my granma Barb, I know my Mom really appreciated it. I will recommend you to everyone I know getting married!"
"Thank you so, so much! You did such an amazing job officiating our wedding ceremony and we couldn't imagine our special day without you. The ceremony you wrote for us was so special & you touched both of our hearts so deeply. It embodied everything we are & everything we believe in. Many of our guests commented it was the most beautiful ceremony they'd ever attended, and we, of course, agree - thank you!! Also, it meant so much to us that you went out of your way to find aspen seedlings for our seedling ceremony. We sure were panicked and you saved the day!! You are an amazing, wonderful person & we feel lucky & honoured to have shared our wedding day with you! Thank you for everything! We are incredibly grateful for you & the amazing ceremony & memories you have given us!!"
"Thank you so much for being a part of our wedding! The ceremony was lovely and perfect for us. We received compliments on it all night. Thank you for helping us start our marriage with a meaningful and fun ceremony."
"We received so many compliments on the ceremony. It was beautiful and a true blessing to have you share in our amazing day!"
"Thank you so much for performing such a lovely ceremony! We couldn't be happier with the way everything turned out! Cant [sic] wait to open our milestone box and enjoy our wines and letters in 10 years! Thanks again!"
"We LOVE LOVE LOVE you! Our wedding was completely perfect, everything we ever wanted and more! We had so much fun. Our guests had so much fun! Your accent is so much fun! We want to do it again every year! You are just part of our family now!"
"Thank you so much for the beautiful ceremony!!! It was absolutely perfect!!!"
"Thank you for writing such a beautiful ceremony for us. We loved having you as our officiant and would recommend you to anyone looking for the best to marry them!"
"We cannot thank you enough for being our wedding officiant. What a beautiful ceremony you performed on August 11th. We are forever grateful for your genuine personality & ability to create ceremonies that are unique & truly represent the couple being married. We love life as newlyweds!"
"Our family would like to thank you so very much for officiating at Josh and Jenna's wedding and for doing such a beautiful and meaningful ceremony for them. You captured the essesence of their relationship and story and it was so very lovely. Your sincerity and care with the wording, the progression of the ceremony, the graciousness with which you handled everything and everyone made it a very memorable and beautiful event for us and for them. We truly appreciate all of your care. 
Thank you too for your understanding and handling of the less than perfect rehearsal. That day was a bit of a nightmare for Jenna (and for us) and thankfully, the wedding itself went off without a hitch and was honestly everything we all hoped it would be.
Thank you again so much for your part in it and for making the day so special for us all."
Brenda, Mother of the Bride
"What can we say - you just rocked! We loved our ceremony & all our guests did too. It was the best wedding we have ever been to, not that we're biased or anything LOL!"
"We want to thank you for being a part of our special day and for helping to make our wedding a wonderful event! Everyone really enjoyed the service, and we wanted to pass along the compliments we received. Thanks again!"
"Thank you so much for being such a great person & for making our ceremony so perfect."
Jaqueline & John
"Rev. Kim, we are so grateful for you! You made our ceremony something to truly remember for the rest of our lives. You took the time to make it special and just for us and it was wonderful. All our guests were saying it was the best ceremony they'd ever been to and they loved your voice!"
"THANK YOU THANK YOU THANK YOU!!!! I can't express how grateful we are to you. You made our ceremony so beautiful and so US! We love you for it and will get pictures to you soon. Thanks again!!"
"Brice and I wanted to send a quick thank you for officiating our ceremony. It was beautiful and incorporated everything we wanted - we wouldn't have had that without you!"
"Thanks so much for being such a big part of our special day. It was perfect and we couldn't have asked for more. Thanks again."
"Just had to drop you a note to say thanks again. All our friends & family were so moved by our ceremony. Even my Dad said it was beautiful! Thanks for making our commitment ceremony a beautiful, romantic & really wonderful celebration!"
"We wanted to say thank you for being one of the best parts of our wedding! Your warmth and humor made us feel so welcome and comfortable, something we didn't always feel when approaching other vendors, so you were a breath of fresh air. We had so much fun during the ceremony itself and we felt you had really listened to us and made our ceremony a true representation of who we are. Thank you - and let's do it again in 10 years!"
"Thanks for being our minister for our wedding. You did such a great job of combining all the things we wanted in our ceremony. You made our wedding truly about us and it was exactly what we wanted! There were so many times when planning our wedding that we had to compromise or we got told no - but with you, you always said yes! You made it so easy and so much fun to plan our ceremony and it turned out perfect."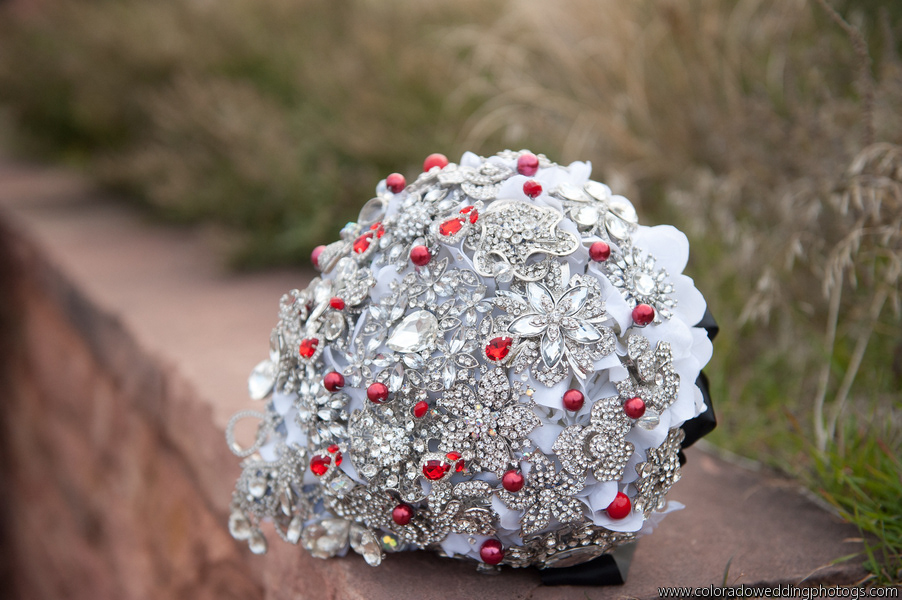 "My husband and I would like to thank you again for making our wedding day so special, your attention to detail and personal touches for our ceremony were greatly appreciated. Your words were so eloquently spoken and touched our hearts. You truly helped make it a beautiful day."
"We wanted to thank you again for your hard work and making our special day even better! we loved the special packet and little details that you added!!!!! Thanks again, it was truly a special day for us!!!"
"You are incredible! Our ceremony was so us - sweet and funny!"
"We just wanted to say how much we appreciated you on our wedding day. I know we kept changing our minds, but that didn't seem to worry you at all! In the end, we were so happy with our wedding ceremony, and everyone was telling us what a beautiful job you did."
"Thank you so much for being such a vital part of our wedding day. The ceremony you wrote was absolutely perfect & we couldn't have asked for anything more!"
"Thank you again for providing such a beautiful service on our special day. Everyone has commented on how lovely the service was with the right blend of warmth and seriousness. Thanks also for the guidance and moral support."
"We wanted to say a huge thank you for your wonderful work as our officiant. We loved working with you on all the things Sean & I wanted to say to each other and you found all the right words. When this state finally gets it together we hope you'll renew our vows, this time with a license!"
"Finding a minister for our destination wedding was something we thought would be really difficult, but you made it so easy. Thank you for always being available to answer our questions, for the help getting our license and doing a wonderful job for our ceremony!"
"I know it's usually the bride & groom who write to thank you, but I wanted to express how happy we were with you as the officiant for Emily & Zach's wedding. Your calm manner and ready smile were so welcome in the midst of all the chaos. Thank you for visiting with each of them before the ceremony - it really helped to calm their nerves and made them enjoy the ceremony so much more."
Cynthia, Mother of the Bride
"Renewing our vows was so important to us. After 25 years together, we really wanted to share our love and restate our commitment to each other. I think our second ceremony was so much better than our first! Thank you for all the time and effort you put into finding exactly the right words to express what Jim & I mean to each other."
Maureen & Jim 
​​​​​​​​​​​​​​
"Thanks so much for our beautiful ceremony! We were so disappointed not to get our dream wedding this year with everyone all together but at least we had our dream officiant for our elopement! With all the craziness and Braydon's job shutting down and us needing to get married anyway you were a light at the end of the tunnel. Thank you from the bottom of our hearts for letting us pull it together in less than a month and Zoom our families and friends in for our really beautiful and special ceremony. We are excited to do it all over again next year in person!"
Leah-Ann & Braydon
"We are so grateful you were the person we found to marry us. It was so us - so happy and fun! Our minister was the funnest!"
"To put it simply - thank you. We couldn't have done it without you. You took what was a terrible situation for us and our families and turned it into something that was special and unique and a true celebration, even if most of our guests came by technology. Even though it was smaller (much, much smaller!) and nowhere near what our original plan was, we still felt it was everything the start to our marriage should be because of the ceremony you wrote for us and delivered so well."
Sasha & Jason 
​​​​​​​​​​​​​​
"Thanks a billion would almost cover it! You created a memory of our wedding day

t

hat we will treasure forever."
"We want to thank you from the bottom of our hearts. 2020 was so crazy and we never thought we would have such a beautiful and meaningful ceremony after all the changes we had to make for this wedding to happen. We were so afraid it would be such a let down after we had planned a big celebration with all of our friends and family, but you took a [less than perfect] situation and made it so perfect and intimate, so special and romantic. Our anniversary is going to remind us of a beautiful moment in time for the rest of our lives."
"Thank you so much for the beautiful, intimate ceremony. We greatly appreciate you being there to marry us! It was such a wonderful gathering, especially with everything that has been going on."
____________________________________________________________________________